Poinsettia Day
Poinsettia Day Shop
From 1-800-FLOWERS.COM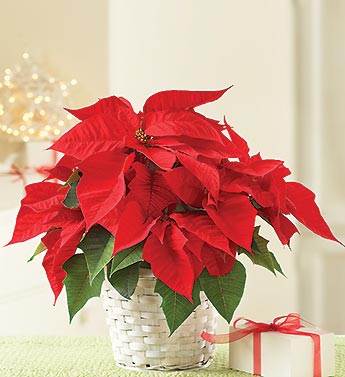 December's Blooming Plant - Poinsettia
It's well known that poinsettias are the traditional plant of the holiday season, but our fresh blooming poinsettia, set in an elegant green tin planter with golden accents, will kick any December celebration up a notch with seasonal style.
From 1-800-Florals

Popular Poinsettia Plant

Poinsettias are a thoughtful way to say 'Happy Holidays' and add a long-lasting splash of color to any decor. Choose from traditional red or other popular colors. Generally available after Thanksgiving till Christmas. (U.S.A. and Canada delivery)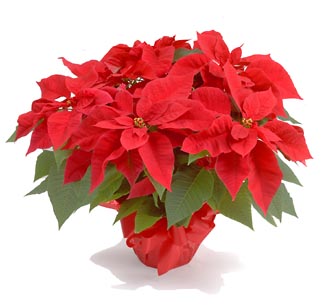 Christmas Poinsettia

Brighten any room and any spirit, with this colorful, Yuletide favorite! Our vibrant poinsettias are as long-lasting as they are beautiful. The perfect holiday gift in all your favorite colors.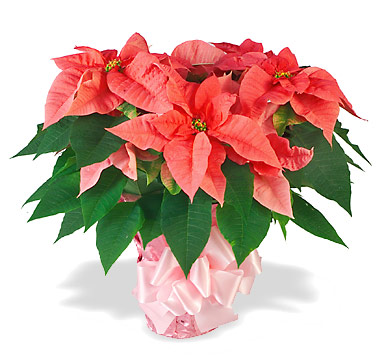 Holiday Poinsettia Plant Gift

Add a tasteful splash of holiday color to any home or office with our long-lasting, premium poinsettia plants. Choose from traditional red, pink (shown here), or white.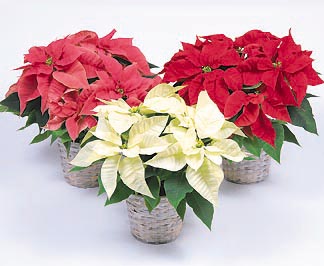 Gift Size Poinsettia

A worldwide holiday tradition.